Drakamöllan Opera Festival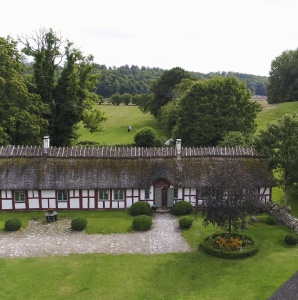 This year, when Drakamöllan Gårdshotell celebrates 20 years and the Drakamöllan Opera Festival celebrates 10 years, we organize a jubilee concert.
The concert, held outdoors, is given Sunday, June 24th. It will be a mixed program in three acts performed by opera singers from across the Nordic region, a reinforced orchestra and the Hässleholm Church Vocal Ensemble. The first part contains the best of ten years of performances at Drakamöllan; the second part is personal interpretations of the music of Evert Taube and the final act a tribute to Birgit Nilsson who would have been a 100 years old, 2018. During the break, everyone is invited to coffee and birthday cake.
Before the concert we will have a big jubilee buffet for 300 people at Drakamöllan Gårdshotell. Pre-booking required. The operafestival is conducted in collaboration with guidOpera and Musik i Syd.