Östergötland Music Days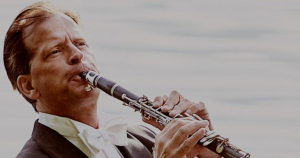 WELCOME TO ÖSTERGÖTLAND MUSIC DAYS, AUGUST 12-19, 2023! 
We invite you to enjoy classical music and jazz in the lovely province of Östergötland. The festival's main cities are Linköping and Norrköping, about two hours south of Stockholm, but we play all over the province, in castles, churches, art museums and concert halls.
Artistic Director: Staffan Mårtensson, clarinetist and conductor.
This year's artists include star soprano Ida Falk Winland with the Norrköping Symphony Orchestra, Sweden's leading singer/song-writer Edda Magnason, French pianist Frédéric Lagarde in Rhapsody in Blue for Two with Staffan Mårtensson and as a soloist with the SoFo Chamber Orchestra and the Östgöta Symphonic Winds in a concert with the divine music of Mozart.
You will meet prominent Swedish musicians such as Tobias Ringborg/Claes Gunnarsson/Francisca Skoogh in the Tchaikovsky piano trio, the Stenhammar Quartet, baroque ensemble Barabarock and string trio Norna.
Local professional groups include the Crusell Wind Quintet, displaying female composers, the Östgöta Brass Quintet, presenting a children's concert, and the Östgöta Jazz Band in a tribute to Chick Corea and his music. A very special concert is given by virtuoso harp player Delphine Constantine-Reznik and friends. 
All program details and ticket information on www.musikdagar.com or on Facebook: https://www.facebook.com/musikdagarna/
 Östergötlands Musikdagar's information office is open 10 pm – 6 am from August 7; phone: 0705-10 73 22, e-mail: info@musikdagar.com.
Tickets are sold from July 1, primarily through www.biljettkiosken.se. An advance-booking fee will be added.
Remaining tickets are sold at the entrance before each concert. Payment by "Swish" only.
Website: www.musikdagar.com
Artistic Director: Staffan Mårtensson, Erstagatan 31B, SE-116 36 Stockholm. E-mail: smartensson111@gmail.com
Arranged by the Society for Music in Linköping (MIL) and the educational association Sensus, in collaboration with Norrköping Symphony Orchestra, Östgötamusiken. Thanks to the cities of Linköping, Norrköping, Region Östergötland, Swedish Arts Council, Helge Ax:son Johnson Foundation, Botrygg, Mannersons, all partners, sponsors and voluntary workers!