Östergötland Music Days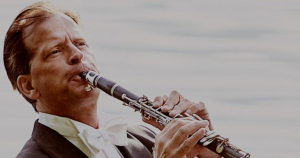 WELCOME TO ÖSTERGÖTLAND MUSIC DAYS, AUGUST 13-20, 2022! 
We invite you to enjoy classical music and jazz in the lovely province of Östergötland. The festival's main cities are Linköping and Norrköping, about two hours south of Stockholm, but we play all over the province, in castles, churches, art museums and concert halls. Artistic Director: Staffan Mårtensson, clarinetist and conductor.
This year's artists: star soprano Camilla Tilling with the Norrköping Symphony Orchestra. Sweden's leading pianist, Roland Pöntinen. Lev Sivkov, principal cellist of the Zürich Opera, with pianist Love Derwinger. Ukrainian soprano Maria Matyazova Milder of the the Royal Opera with pianist Ivetta Irkha. Visiting ensembles: Royal Wind Quintet Stockholm, Renaissance AND, mixing 16th century music with contemporary. the Crusell Wind Quintet, the Östgöta Brass Quintet and the Östgöta Jazz Band.
Bird with Strings and Winds. Jazz sax soloists Jonas Knutsson and Amanda Sedgwick in the original 1950's arrangements with the SoFo Chamber Orchestra and the Östgöta Symphonic Winds.
Georg Riedel, jazz bassist and composer, famous on the Swedish jazz scene since 70 years presents new compositions and his project Jazz in Jiddisch with pianist Johan Graden and clarinetist Staffan Mårtensson.
All program details and ticket information on www.musikdagar.com or on Facebook: https://www.facebook.com/musikdagarna/
Östergötlands Musikdagar's information office is open 10 pm – 6 am from August 8; phone: 0705-10 73 22, e-mail: info@musikdagar.com.
 Tickets are sold from July 1, primarily through www.biljettkiosken.se. An advance-booking fee will be added. Remaining tickets are sold at the entrance before each concert. Payment by "Swish" only.
Website: www.musikdagar.com
Artistic Director: Staffan Mårtensson,Erstagatan 31B, SE-116 36 Stockholm. E-mail: smartensson111@gmail.com
Arranged by the Society for Music in Linköping (MIL) and the educational association Sensus, in collaboration with Norrköping Symphony Orchestra, Östgötamusiken. Thanks to the cities of Linköping, Norrköping and Kinda, Region Östergötland, Kulturrådet, Helge Ax:son Johnsons stiftelse, Botrygg, Swedbank via Sparbanksstiftelsen Alfa, Mannersons, Carnegie, all partners, sponsors and voluntary workers!