The War of Love is a new Swedish opera in Vattnäs ...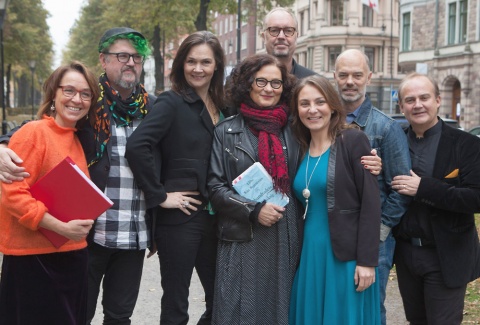 ... and Maria Blom directs Carmina Burana and Catulli Carmina by Carl Orff at Dalhalla Opera. Performance on August 19, 2017. This summer Ebba Witt-Brattströms famous novel "Århundradets kärlekskrig" is staged as an opera, music composed by Paula af Malmborg Ward, libretto by Mathias Clason and directed by Niklas Hjulström. "Kärlekskriget" (The War of Love), which the opera is called is produced in cooperation with Västmanlands Länsteater. Starring Anna Larsson, contralto and Lars Arvidson, baritone, and Amelia Jakobsson, soprano. Fredrik Burstedt, conducts. On 6 July 2017 the first performance takes place in Vattnäs Concert Barn. The following performances are on 7, 8 and 9 July.
Dalhalla Opera puts stages a self-produced performance with Carl Orff's two works - Catulli Carmina and the more famous Carmina Burana. It is the first time Maria Blom directs opera. Maria, perhaps best known for her films, including "Masjävlar", but also a lot of theater at the Stockholm City Theatre, the Royal Dramatic Theatre and Dalateatern. Soloists are Finnish soprano Tuuli Lindeberg, English tenor Alexander James Edwards and Swedish baritone Ola Eliasson. Conductor is David Lundblad.