Nordic Showcase - time to register!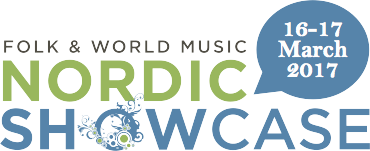 The second edition of Nordic Showcase invite you to two full evenings of concerts, with seminars, receptions and excursions on top, and it's all for free. Thursday and Friday 16-17th March we fill Dunkers Kulturhus in Helsingborg, southern Sweden, with some of the best acts that the Nordic Folk scene has to offer. The lineup ranges from the Finnish wizard of diatonic accordion Antti Paalanen to Norway's legendary Valkyrien (formerly Valkyrien Allstarts) to up and coming Swedish folk rock band Skenet. In total we offer 11 different acts, from Copenhagen to Sápmi, from solo jews harp to a 7 piece Troll orchestra.
The program also includes seminar about the future paths of Nordic Folk as well as good opportunities to develop and strengthen your professional network with both artists, promoters and bookers.
To complete the week end the Saturday features the Swedish Folk & World Music Gala concert and awards ceremony. 10 live acts and 6 awards are presented in one evening.
Full lineup, schedule and registration form for Nordic Showcase is found at www.nordicshowcase.se – the concerts are free and open to the public, but seminars, receptions and excursions are for registered delegates only.
For discount hotels during your stay get in touch asap.
 Nordic Showcase is brought to you by Musik I Syd and Västmanlandsmusiken, in collaboration with the Nordic music export offices.