Lund Choral Festival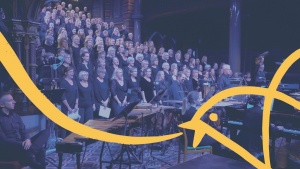 Lund  Choral Festival is one of Lund´s major cultural events. The biennial was initiated in 2006, as a part of the ambition to become the European Capital of Culture in 2014. All the festivals have been great successes and generated more than 14 000 visitors. The concept involves top international ensembles as well as manifestations of the local chorus life. 
The concert experience is central to the Lund Choral Festival. The festival therefore offers a unique occasion for the audience to listen to the best of the best of choral singing today. Parallel with the local choirs from Lund – most of them are impressively awarded – international and national top ensembles and choirs are performing on different stages in Lund with almost 30 concerts during the festival week.
Due to the Corona pandemic this year's festival is planned to be a down scaled version called Lund Choral Days 12-17th Oct. 
The next full sized Lund Choral Festival will take place 18-24th Oct 2021!