Inbjudan att söka stipendier för en vistelse på Drakamöllan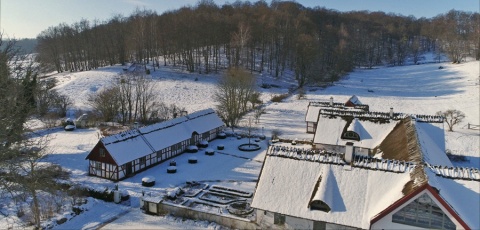 Drakamöllan, an old skåne farm on Österlen in Skåne, also a venue for an annual opera festival, is in the process of creating a meeting place and a platform for researchers and scientists from all over the Nordic region and all disciplines, from technology to the humanities, to artists, cultural workers , journalists and social debates. Drakamöllan - Nordic Forum for Culture and Science invites you to apply for scholarships for a stay at Drakamöllan February 10, 2019 - February 23, 2019. In 2019, a number of scholarships for a stay will be announced distributed over three periods, the first between February 10 and the February 23, 2019. The next period is scheduled for the first two weeks of July and a third period for the last two weeks of October. The stay may include one or two weeks.
The application is made via email to the Drakamöllan Nordic Forum for Culture and Science forum@drakamollan.com.
In addition to a brief CV, the application must contain a description of
purpose of the stay. Those who wish to be considered for a scholarship from the Dragon's Friends for Culture and Science shall state this.
The last day of application is 2019-01-20.
Notification of who has been admitted to a stay will be submitted no later than 24 January.
We plan to return during the spring with an invitation to apply for scholarships for the other two periods in 2019.
For more information, please contact Ingalill Thorsell telephone +46705409213 or ingalill@drakamollan.com